Choose You: 1:1 Coaching
A 12-week personal coaching program that takes you from feeling lost, disconnected and prioritizing everyone else to clear, confident and ease-fully choosing YOU!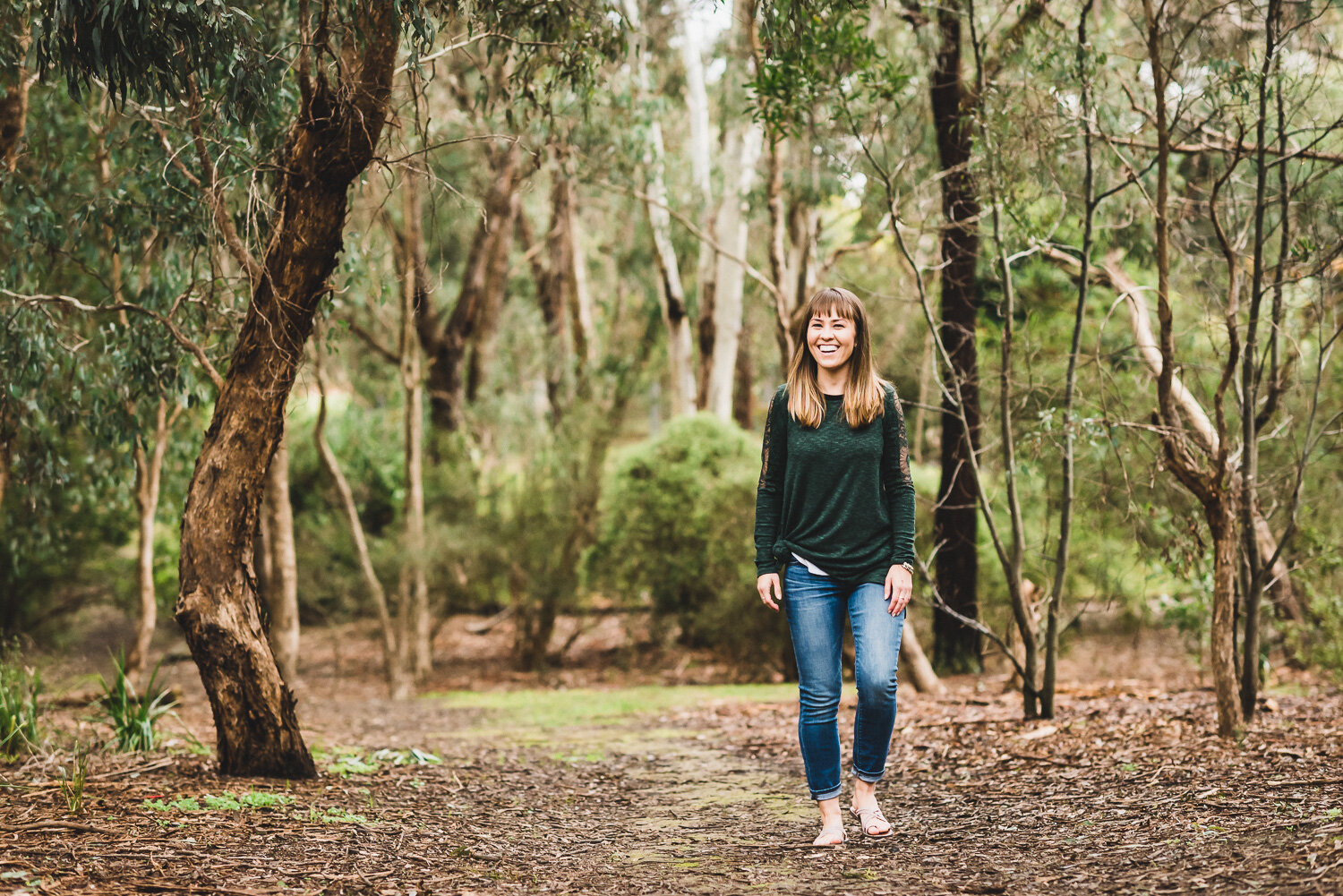 Your happiness, truth and joy matter. It's time to start living them.
I see you there, beautiful. You have a big, open heart and you share it with generosity and strength. You're the kind, warm, caring soul in the room who makes sure everyone is having a good time. You're an adventurous, conscious, independent woman, and from the outside, things look pretty good.
But something feels off. You don't feel connected to yourself anymore. Your goals, passions - that spark that lights you up - it all feels a bit foggy.
Does this feel true for you?
Do you manage to take time for yourself here and there, but never feel like it's enough? Do you end up feeling drained, tired, stretched for time, and just a little shitty about everything?

Have you tried (and desperately wish you could) embrace the give-no-fucks attitude, but inside you actually worry a lot about what other people think? (I've been there too)

Do you find yourself holding your voice back and staying quiet so you don't rock the boat?

Even though you're great at being there for others, do you feel like you're consistently letting yourself and your goals down?

Do you feel guilty when you say no or when what you want is different than someone else? Maybe even a feeling you're doing something wrong when you disagree with people? (It's okay, this is normal, and we can change it.)
Do you have this sense that maybe you've been too focused on everyone else and what they need - over-giving and over-caring WAY past your limits? In truth, you feel like you've lost touch with who you are and what you really want. And you're scared that maybe you don't know how to find YOU again.
I get it.
I've been there and know that feeling of being stuck in self-doubt and just wishing I could go back to the old me - the one who seemed carefree, relaxed, confident even.
But somewhere deep down I knew there was no going back. There was more for me. More growth. More healing. More joy.
YOU'RE HERE FOR MORE TOO.
You DESERVE to feel good about yourself, excited about your life - worrying less and living SO. MUCH. MORE.
And, babe, you're READY for it.
You DESERVE to be the center of your own life in a way you never have (okay, maybe like you were as a child, but with all the sweet sweet power and agency of your very own womanhood).
And I don't mean adding more accomplishments to your list. Not another feel-good shift that lasts a few days then slips away. No. It's time to go deep.
This is about shifting the fog and taking your life back in a deep, grounded, soulful, not-looking-back kinda way.
Are you ready to breathe that clarity, confidence, and peace you've been craving?
Imagine a life where...
You create the space, time, and portals of self-care that ground, support and nourish you and your dreams because you believe in YOU & your inherent worthiness. Ooo yeah!

You feel more yourself than ever before because you're in tune with your values, needs, wants, vision and inner give-no-fucks warrior goddess (yes, you've got one.)

You're inspiring the people around you and creating ripples of kindness & positive impact just by being yourself. No more over-giving and sacrificing who you are to meet what people need!

You're choosing yourself, your needs, wants, and opinions without guilt, worry or feeling selfish. You know you're the center of your world - and it feels damn good to finally act like it.Adios to worrying about what other people think before taking that life-changing risk.

You're using your voice and sharing your views comfortably, boldly, worry-free. No more quieting your voice for someone else's comfort. (And get this - no more mind-looping over what you said the night before, or the guilt you're feeling after saying how you actually feel.)
Basically, you're feeling wicked about who you are, cheering yourself on, and radiating love (without over-giving).
You're accepting, embracing and backing yourself like never before. You've swapped self-judgement and criticism for self-compassion and kindness - setting yourself up for a happier, more fulfilling path forward - wherever you choose to go and whatever you meet along the way.
Amazing, right?
It's all possible for you.
ALLOW ME TO INTRODUCE…
ChoosE You: 1:1 Coaching
A 12-week personal coaching program that helps you reconnect with yourself and what you want so you can start living life on your terms and move forward with the confidence, clarity and creative, give-no-fucks peace of mind you crave.
Say goodbye to feeling drained, worried and disconnected from your most precious self and this one life.
No more feeling lost, unclear or doubting of your every move.

No more prioritizing everyone else above yourself.

No more wondering what life would be like if you had what you think you need.

And that confused sense of self? This is your path to reclaiming all those pieces you lost along the way.
It's time to start expressing yourself, embracing your joy, and wholeheartedly choosing YOU.
Choosing YOU is all about shifting your focus from the outside, inward; reconnecting with your truest self, honoring your needs and wants, and reclaiming the power you have to create the life you want. You'll heal what's been in your way and cultivate the inner reserves, creative journey, and self-care wellspring to sustain and support your new way forward.
AUTHENTIC. ROOTED. READY TO RISE.
WHAT'S INCLUDED
Here's what you'll get when you sign-up:
Pre-Coaching Questionnaire to start the process of getting real + dreamy about who you are and where you want to be. Your answers and time spent here kick off the journey ahead.

Personalized Portal - Foundational prompts, series success tips, space-clearing invitation and other goodies to get you in the best place to begin and succeed in your journey.

1 X 90-minute goal setting session where we unearth the deep desires, the feelings you're craving, the you-you're-becoming and craft goals to lead you there.

6 X 60-minute coaching sessions where we track your progress, work through what's in the way, and strategically set action plans for your success.

Mid-way Integration week to use however feels right for you (and I'll share some ideas if you want them).

Weekly Video Messages to inspire, educate, and encourage you along the way.

Guided meditation to help you tap into your vision and truth.

Self-Reflective journal prompt library because sometimes a good question and some honest writing is all you need to get shifting.

Unlimited chat and email support (Voxer or Whatsapp) - so we can be in touch through it all.
Your Investment
Cost: $818 USD or three monthly payments of $308 USD
P.S. You can feel doubly great about your investment as 10% of my income goes directly to the ACLU and MamaCash Fund.
what my clients are saying
"Amie is an inspiring life coach! Her warmth, patience, listening skills, compassion and wisdom made each session so incredibly valuable. She has this gift of making you feel special, that regardless of where you are at, she has this capability to highlight your strengths, which I found so comforting and inspiring. Amie helped me believe in myself again, with her ongoing encouragement that always felt so loving and gentle. Amie has one of the biggest hearts I know, whilst being so incredibly humble. She is the life coach you want by your side, cheering you on, through all your ups and downs, you will always feel like a winner!
At the start of our coaching series, I felt a bit lost, I was in a place of feeling uncertain about my next step forward and needed more clarity and direction. Where I am today, 3 months on, is a renewed person which I'm so grateful for. A person who is driven, optimistic and confident in my capability to succeed. What I've managed to create along this journey is structure and support that has allowed me to show up and do the work, in the most loving and authentic way. I feel the biggest shift during the coaching series was my belief in my business. At the start I was ready to give up on Todayiloved, and now I am more determined than ever to make it happen. Even though I still carry a bit of fear in putting myself out there, I now 100% believe in myself! I know now moving forward that I can do this, and will do this, as long as I trust the voice within me every step of the way!"
Camille Abbott, Self-Awareness Life Coach and Meditation Teacher
"Working with Amie was a great chance for me to reflect on what I want and need both in the long and short term. At the beginning of our coaching series, I was feeling restless and unsure of my long-term work goals. I was hoping to gain some clarity around my work and values and develop habits to help me enjoy work in-the-moment.
During our series, I developed a sense of confidence in my career that I didn't feel before. I now see myself as someone who has deep and consistent values. I now think of work as something that can reflect these values - but not the only thing that can do this for me.
Our series together also helped me appreciate the importance of checking in with my body and energy. I've shifted my thinking about the value of self-reflection and self-care. These mindset shifts now help me set up my time in ways that bring more flow and creativity into my days which I felt was missing before.
I loved how flexible and responsive Amie was, and the overall sense of support I felt during the coaching series. She shared so many resources and made a lot of great suggestions. If you can, I would recommend working with Amie!"
Alyssa Morley, Educator & Parent
"Being coached by Amie was great and I would definitely recommend her as a life coach. She helped me be intentional about getting to where I would like to be. When I started our series, I felt somewhat lazy and that I was wasting a lot of time. I wasn't really feeling like myself or using my time wisely to promote growth in myself. I wanted to get my life back on a growth trajectory and refocus my time on doing things that are meaningful for me. I knew what I wanted, but I kept trying to do it all at once and failing because it was too much. Amie helped me to break it down into achievable goals and kept me encouraged, reminding me of what I truly wanted and was capable of. I learned that taking things one step at a time and celebrating the progress I've made will be more effective than trying to change 25 things in my life at once.
Throughout our series, I formed meaningful habits that help me be more productive and intentional with my time, and build deep and real relationships in my current stage of life. Sometimes I forgot to do the action items I set, but Amie was never frustrated by that. She remained encouraging and helped me celebrate the things I had done rather than focusing on the things I had not. One of my favorite things was at the end of the series when she reminded me of where I had started, and all the progress I had made since! Being coached by her was a great and productive use of my time, as I got to see myself become more like the me I want to be - the me that I am."
Katy Flinn, Hall Director and Outdoor Adventurer
"At first, I wasn't sure what coaching would help me accomplish. I was curious about the approach, and I was hopeful that Amie would be able to help me narrow down what I should focus on. Amie is a great listener and was always very present during our sessions. She encouraged me to develop a habit of journaling, which really helped me reflect on habitual patterns and assumptions. I think that I became aware of how much I had already accomplished, and that helped me get perspective. I used to immediately dismiss writing about work, because I didn't think I had anything original to contribute. Now I feel more confident sharing my opinions and insights, because I know that what I'm doing has value, and Amie helped me gain perspective around that."
Jessica Higgins, Designer
Frequently asked Questions
What if I don't have the time? I get it, we're all busy. Even when we're not busy, we can feel busy. But, believe me, you can make the time. Part of the pre-work I give you is to clear the time and space you need to set yourself up for success. A lot of this shifting happens in the space between, so if you're committed, open, and honest, you will see change.

Will I really be able to do this? Yes. I believe you will. You're here, on my coaching page because you have a feeling and belief that you can too. I'm here to support you the entire way.

Does this putting myself first mean I'll stop caring about other people? You're big heart is still gonna give generously. Except you'll be giving from an overflow like you've never felt. You'll be relating from that place of worthiness, overflow and interconnection you deserve and crave. It's not selfish - it's you in your power.

You talk about journal prompts - what if I don't like journaling? This is pretty common - especially when first starting out - and especially if we're feeling out of touch with our center. I wish I could say there's a better way - but truly, I believe (and science has proven) that writing out your heart, mind, and rubbish on paper does help. A lot. It's like a direct line to your soul's wisdom. It's worth the effort, and if it really doesn't work for you - that's okay, we'll find something that does.

What makes you the best person to coach me? We can't really know that until we've connected, and that's exactly what my Clarity Call is for - you can schedule yours here. Until then - rest assured I'm qualified and passionately committed to your journey. As a certified Beautiful You coach, I've learned the skills and strategies to support you, meet you where you are, and help you move forward. I see my coaching role as creating a supportive, non-judgmental space for you to better see yourself and your own wisdom - and then providing the accountability and gentle push required to honor and bring that 'self' to life. I care about you and your journey because I know what it's like to feel disconnected from yourself and your power - I do this work to help other women come back from that place - stronger, happier, and more confident than before. We're in this together and I believe in you. Let's chat.

This seems expensive. Is it worth it? I understand, it's a lot of money. I've thought this about coaching programs and courses too. The thing is, the money you're spending is being invested into your most important resource - YOU. But I want you to feel comfortable, and that's why I offer a sliding scale and a scholarship option. Contact me for details and we'll see if we can't find a way to feel good about this on both sides.