What my clients are saying.
"Working with Amie was a great chance for me to reflect on what I want and need both in the long and short term. At the beginning of our coaching series, I was feeling restless and unsure of my long-term work goals. I was hoping to gain some clarity around my work and values and develop habits to help me enjoy work in-the-moment.
During our series, I developed a sense of confidence in my career that I didn't feel before. I now see myself as someone who has deep and consistent values. I now think of work as something that can reflect these values - but not the only thing that can do this for me.
Our series together also helped me appreciate the importance of checking in with my body and energy. I've shifted my thinking about the value of self-reflection and self-care. These mindset shifts now help me set up my time in ways that bring more flow and creativity into my days which I felt was missing before.
I loved how flexible and responsive Amie was, and the overall sense of support I felt during the coaching series. She shared so many resources and made a lot of great suggestions. If you can, I would recommend working with Amie!"
-Alyssa Morley, Educator & Parent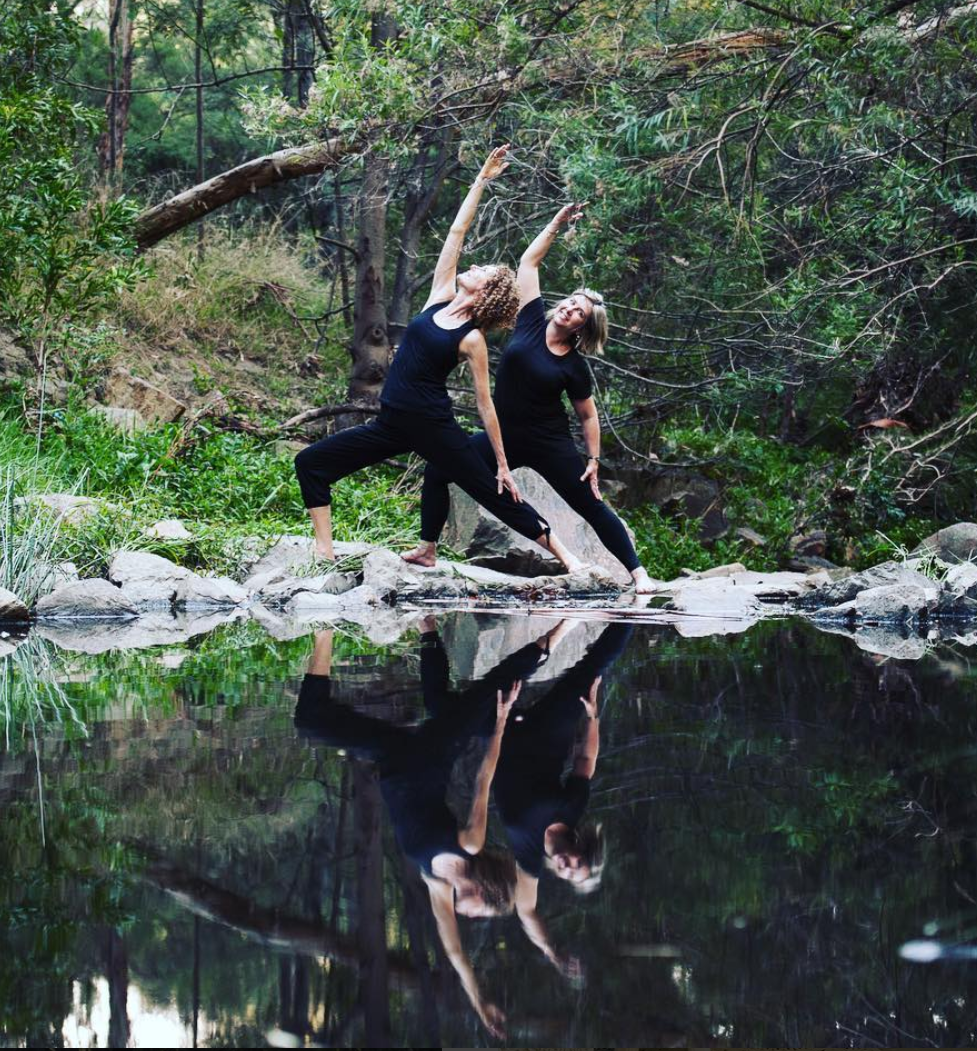 "We invited Amie to lead a 21 Day Yoga Commitment at Seed Yoga + Wellness. This event was created to encourage our community to set goals, practice gratitude and self-love, to connect with self and others and to infuse more yoga and meditation into their week.
We had approximately 50 participants and they met weekly. Amie facilitated these weekly meetings. She spoke about how to get set for success, how to deal with challenges faced and how to approach the commitment with an open heart and an open mind.
Amie is a wonderful speaker. She presented each topic with clarity and held the audience's attention with her engaging manner and clear knowledge of the topics. She gave the audience a blend of practical tips and take home messages along with new knowledge. They loved her!
We feel lucky to have found Amie, and would highly recommend her. Many of the people who participated in the 21 Day Commitment have continued to connect with Amie in various ways for life coaching, writing and wisdom."
- Lisa Alwell and Sharon Spencer, Seed Yoga + Wellness
"Being coached by Amie was great and I would definitely recommend her as a life coach. She helped me be intentional about getting to where I would like to be. When I started our series, I felt somewhat lazy and that I was wasting a lot of time. I wasn't really feeling like myself or using my time wisely to promote growth in myself. I wanted to get my life back on a growth trajectory and refocus my time on doing things that are meaningful for me. I knew what I wanted, but I kept trying to do it all at once and failing because it was too much. Amie helped me to break it down into achievable goals and kept me encouraged, reminding me of what I truly wanted and was capable of. I learned that taking things one step at a time and celebrating the progress I've made will be more effective than trying to change 25 things in my life at once.
Throughout our series, I formed meaningful habits that help me be more productive and intentional with my time, and build deep and real relationships in my current stage of life. Sometimes I forgot to do the action items I set, but Amie was never frustrated by that. She remained encouraging and helped me celebrate the things I had done rather than focusing on the things I had not. One of my favorite things was at the end of the series when she reminded me of where I had started, and all the progress I had made since! Being coached by her was a great and productive use of my time, as I got to see myself become more like the me I want to be - the me that I am."
- Katy Flinn, Hall Director and Outdoor Adventurer
"Amie is an inspiring life coach! Her warmth, patience, listening skills, compassion and wisdom made each session so incredibly valuable. She has this gift of making you feel special, that regardless of where you are at, she has this capability to highlight your strengths, which I found so comforting and inspiring. Amie helped me believe in myself again, with her ongoing encouragement that always felt so loving and gentle. Amie has one of the biggest hearts I know, whilst being so incredibly humble. She is the life coach you want by your side, cheering you on, through all your ups and downs, you will always feel like a winner!
At the start of our coaching series, I felt a bit lost, I was in a place of feeling uncertain about my next step forward and needed more clarity and direction. Where I am today, 3 months on, is a renewed person which I'm so grateful for. A person who is driven, optimistic and confident in my capability to succeed. What I've managed to create along this journey is structure and support that has allowed me to show up and do the work, in the most loving and authentic way. I feel the biggest shift during the coaching series was my belief in my business. At the start I was ready to give up on Todayiloved, and now I am more determined than ever to make it happen. Even though I still carry a bit of fear in putting myself out there, I now 100% believe in myself! I know now moving forward that I can do this, and will do this, as long as I trust the voice within me every step of the way!"
- Camille Abbott, Self-Awareness Life Coach and Meditation Teacher
"At first, I wasn't sure what coaching would help me accomplish. I was curious about the approach, and I was hopeful that Amie would be able to help me narrow down what I should focus on. Amie is a great listener and was always very present during our sessions. She encouraged me to develop a habit of journaling, which really helped me reflect on habitual patterns and assumptions. I think that I became aware of how much I had already accomplished, and that helped me get perspective. I used to immediately dismiss writing about work, because I didn't think I had anything original to contribute. Now I feel more confident sharing my opinions and insights, because I know that what I'm doing has value, and Amie helped me gain perspective around that."
- Jessica Higgins, Designer